Demon Hunter Kain Chapter 6 Page 79
on
October 10, 2016
at
12:08 AM
Demon Hunter Kain Chapter 6: The Boy Called Kain, Page 79 is up!
What are you…?
---
SPIDERFOREST COMICS OF THE WEEK 2016
---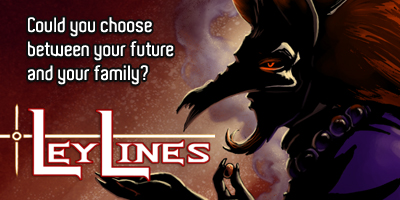 "Ley Lines" by Robin. An irresponsible prince, his dream-weaving sister, and their adopted brother are given a mission by a voiceless goddess of dreams that will force them to choose between their family and future.
---
"MoonSlayer" by Monica. When Syrma discovers that she is the victim of a curse that will end her life, she intends to change her fate. For her there is only one possible solution: defeat the goddess who sentenced her along with all her family. And time is running out. But she won't be alone. Along with the dragon Menkar, her bodyguard, an also cursed sidhe witch and a banished treacherous god, she will seek the way to survive and change her fate.
---